For Queen's students, there are a lot of exciting events coming up: Thanksgiving, HOCO 2019, and the fall reading break to name a few. For TV fanatics like myself, all of this pales in comparison to the launch of "El Camino: A Breaking Bad Movie". Mark your calendars, six years after the dramatic Breaking Bad series finale, we are finally getting a movie! This film will be released on Netflix on Friday, October 11th. 
Now, stop reading if you have not watched or finished Breaking Bad. It is easily the best show I have ever seen and I refuse to spoil it. 
We know very little about "El Camino". Against all odds, it's managed to remain a mystery despite Hollywood's interest. At the moment, we know Aaron Paul will return in his Emmy award-winning role of Jesse Pinkman. According to the Netflix teaser, the story takes place "in the wake of [Jesse's] dramatic escape from captivity [where he] must come to terms with his past in order to forge some kind of future." For any forgetful fans,l when we last saw Jesse, he was held hostage by white supremacists who forced him to cook meth. Walter White, television's favourite hero turned villain, helped Jesse escape and drive off in his black Chevrolet El Camino, which many believe is the inspiration for the movie's title. 
Speaking of Walter, or should I say, Heisenberg, we are unsure if he'll have a part in this film. While killing Jesse's captors with his elaborate machine gun set-up, Walter took a bullet. After seeing Jesse drive off in the night, Walter walks through the meth lab, taking in his life's work. As police cars arrive on the scene, we see Walt collapse onto the floor, eyes open.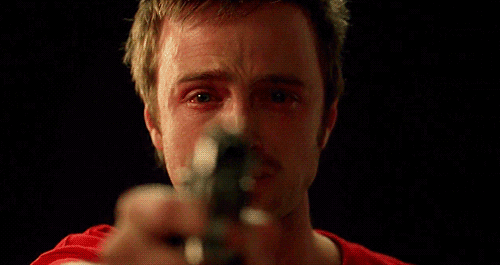 Bryan Cranston, who plays Walter, confirmed the movie was a go last November. "Yes, there appears to be a movie version of Breaking Bad but I honestly have not even read the script," he said on the Dan Patrick Show. That being said, there is still the possibility of flashbacks, however, I wouldn't count on it. 
That being said, there will be a few familiar faces. It's confirmed that Charles Baker will return as Skinny Pete and Matt Jones as Badger. We will also see our favourite hitman, Mike Ehrmantraut, played by Jonathan Banks. 
We have several teasers and trailers at our disposable but for now, this is all we know about the film. 
If you want to rewatch the series, but don't have time for all 62 episodes, The Rolling Stones has put together a mini-guide on what episodes are likely to be most relevant to the movie.
Rarely do sequels live up to our expectations. However, Vince Gilligan, Breaking Bad's acclaimed creator and showrunner, would not be making this film if he didn't feel it could handle the hype. For now, all we can do is wait and see, but at least, we know what we'll be watching this Friday.